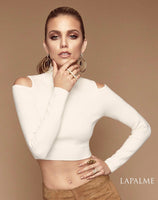 AnnaLynne McCord
actress | humanitarian | spokesperson
Innovative Artists
c/o Melissa Hirschenson
1505 10th Street
Santa Monica, CA 90401
310) 656-0400
AnnaLynne McCord
LINK Entertainment
c/o Adam Griffin

11872 La Grange Ave,
Los Angeles, CA 90025
(424) 208-7300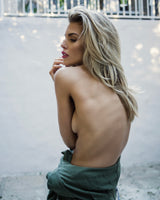 AnnaLynne McCord Biography
AnnaLynne McCord - Actress, Director and President of Together1Heart
- AnnaLynne McCord is an American actress, writer, director and producer. Known for playing the vixen, vamp and roles of a darker nature, McCord first gained prominence in 2007 as the scheming Eden Lord on the FX television series Nip/Tuck. Followed by credits on CW's 90210, TNT's Dallas, Stalker on CBS, FOX's Jerry Bruckheimer produced pilot, Lucifer and, currently, ABC's Secret's and Lies. Her turn as a disturbed and delusional teenager in the 2012 film, Excision, was widely acclaimed. For her role in Excision, McCord won "Best Actress" at the Malaga International Week of Fantastic Cinema in 2012. McCord's recent film, 68 Kill won the Audience Award at SXSW and her performance has been hailed strong, fierce and powerful. McCord is currently lead actress in the POPTV Comedy "Let's Get Physical" alongside Jane Seymour and "Breaking Bad's" Matt Jones.
- During her free time, McCord has contributed to various charities, stating that "working with charitable organizations and giving back has been (her) saving grace as it has taught (her) how to rescue (herself)." She is the President of "Together1Heart" which empowers women and children victimized by human-trafficking and sexualized violence. In 2009, McCord was awarded a U.S. Congressional Honor by Connecticut Congresswoman Rosa De Lauro for her anti-trafficking work.
- In 2014, McCord revealed that she was sexually assaulted when she was 18 by a male friend. In March of 2015, while speaking at the United Nations in support of UNWFPA McCord announced her alignment with the NFL-supported anti-sexual assault and anti-domestic abuse project, the NO MORE Campaign. Recently, after speaking at the Oxford Union in England McCord connected with NO MORE UK and has extended her ambassadorship overseas. As a TEDx speaker, advocate and activist, McCord continues to engage audiences at colleges, events and private parties with her candid outlook on sex, anti- sexualized violence, anti-domestic abuse and the slavery which "touches 7 billion people": mental slavery.
2018